A234 WPB Pipe Bend Carbon Steel Pipe Fittings
Steel bend is almost same as pipe elbow. It's radius is bigger and extensive used in oil and gas, engineering and construction industry.
Content
Steel pipe bend is a bending pipe that used to change the pipeline direction. 3D and 5D bends are most common use in long pipelines, since they provide better efficiency in changing directions. After that is 6D and 8D bend, as the compensation to complete for small degree change.Steel pipe bending usually required in large diameter in oil and gas pipelines, since it has better capacity to transport the material, and long pipelines will need different radius of pipe bends to be installed in complex conditions.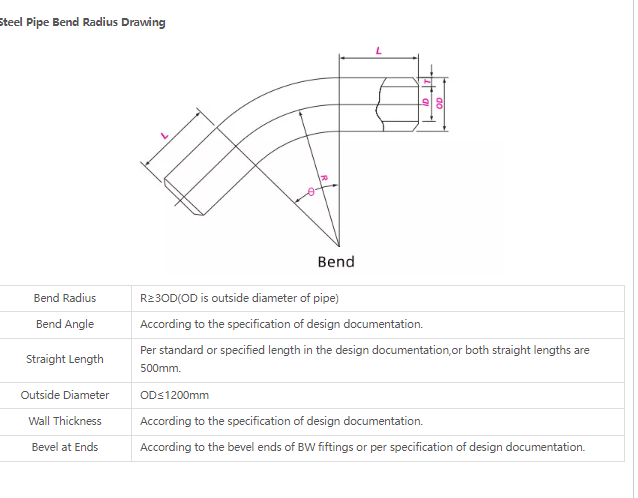 Applications
Oil and gas transmissions
Petroleum and Oil refining
Water treatment systems
Chemical Industries
More Buttwelding Fittings