ASME B16.11 Swage Nipple Carbon Steel Pipe Fittings
The diameter range of reducer and swage nipple is different. Generally speaking, pipe reducer measures from 1/2" to 80", and swage nipple is available within 12".
Content
Swaging nipple (also known as reducing nipple) is a forged pipe fitting. It is used to change the diameter of the pipe and connect two pipes of different sizes.  Swage Nipple is a type of carbon Steel Pipe Fittings and commonly used for connection two pipes with different diameters. It belongs to pipe reducers and are used in small pipe size more often. It has two types: Concentric Swage Nipple and Eccentric Swage Nipple. Like Pipe Reducer, Concentric swage nipple is symmetrical, both ends are aligned along the center, used in vertical pipes, Eccentric swage nipple is not symmetrical, ends are off center of one another and used in horizontal pipes.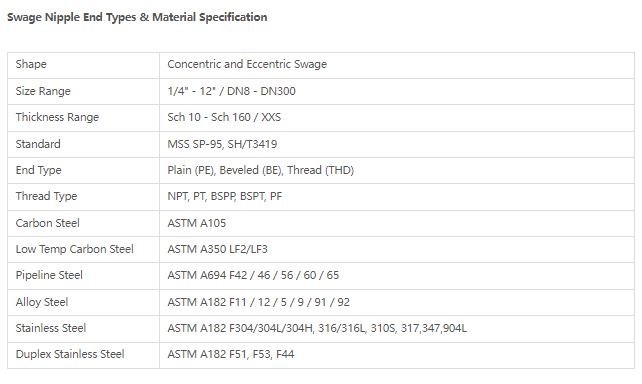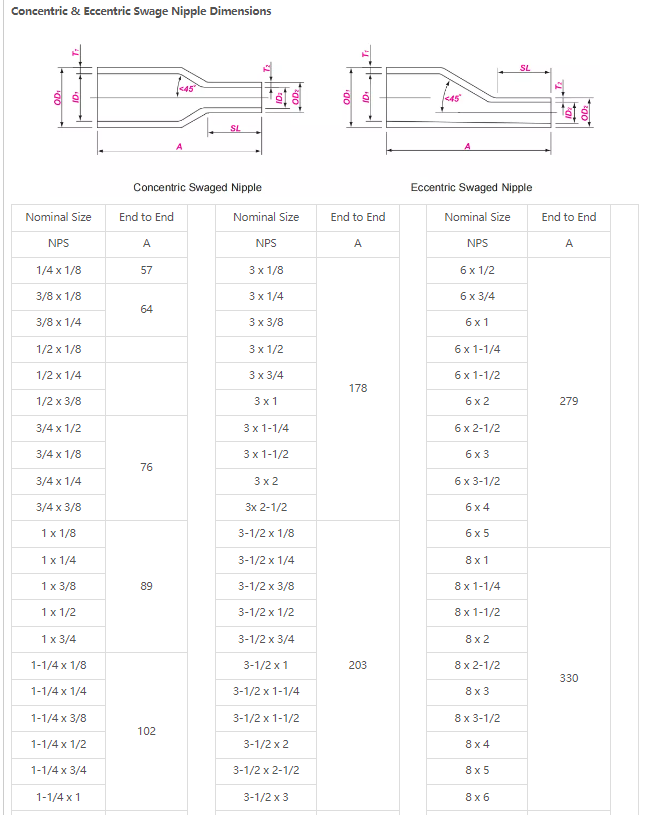 Application:
Water and oil in chemical
Petrochemical
Shipbuilding
Waste incineration
Semiconductor industry
More Forged Steel Fittings