Carbon Steel Fittings T Shaped Equal Tee
Both equal tee and reducing tee have three branches that usually is T-shaped, they provide 90 degree branches and change fluid direction. ASME B16.9 Buttweld tees are widely used in pipe convey. They are very common in industrial applications such as oil and gas transmissions, water treatment system, power station, chemical industry and engineering.
Content
Pipe Tee is a type of pipe fitting which is T-shaped having two outlets, at 90° to the connection to the main line. It is a short piece of pipe with a lateral outlet. Pipe Tee is used to connect pipelines with a pipe at a right angle with the line. Pipe Tees are widely used as pipe fittings. The threaded tee is a "T" type pipe fitting. The branch pipe has two outlets and is perpendicular to the main pipe. It is used to change the direction of the pipe so that the pipe is 90 degrees perpendicular to the pipe.  Threaded Pipe Tee have the same inlet and outlet sizes. Threaded Tee Fittings are used in different industries applications like chemical processing, oil refineries, petrochemical and many other industries. We also supply Forged Threaded Tee in customized size as per customer requirement.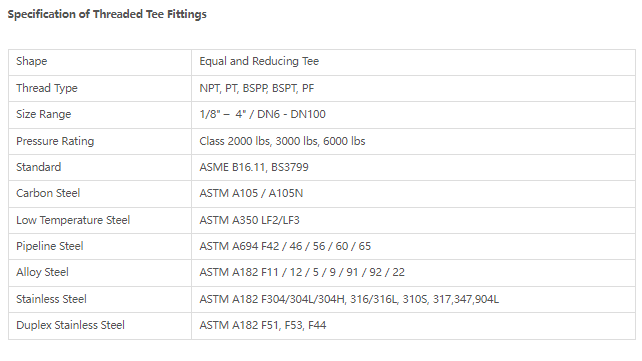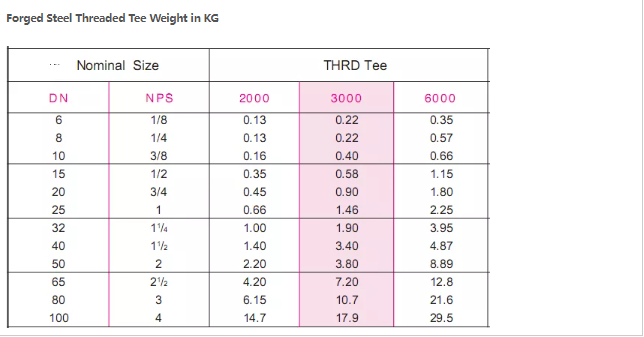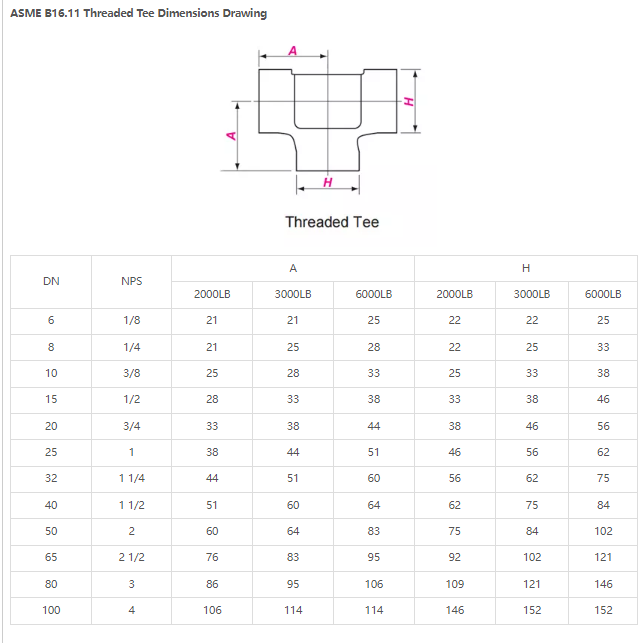 Application:
Water and oil in chemical
Petrochemical
Shipbuilding
Waste incineration
Semiconductor industry
More Steel Pipes