SCH 80 Gas Pipe Elbow Fitting Available Sizes
Elbow is a pipe fitting that changes the direction of piping. According to the Angle, there are 45° and 90°180° three most commonly used. Elbow material can be divided into carbon steel, alloy steel and stainless-steel.
Content
Butt Weld Fittings include elbows, tees, cross, caps and reduces. These fittings are the most common type of welded pipe fitting and are specified by nominal pipe size and pipe schedule. Buttweld fittings are manufacture by seamless or welded pipe and are formed to get the shape of elbows, tees and cross etc.
Butt weld fittings are manufacture by seamless or welded pipe. For pipe fittings manufacturers, the forming process of welded pipe and seamless pipe is basically same. Butt welded fittings can be divided into carbon steel butt welded fittings and stainless-steel butt-welded fittings
Gas Pipe Elbow Fitting Available Sizes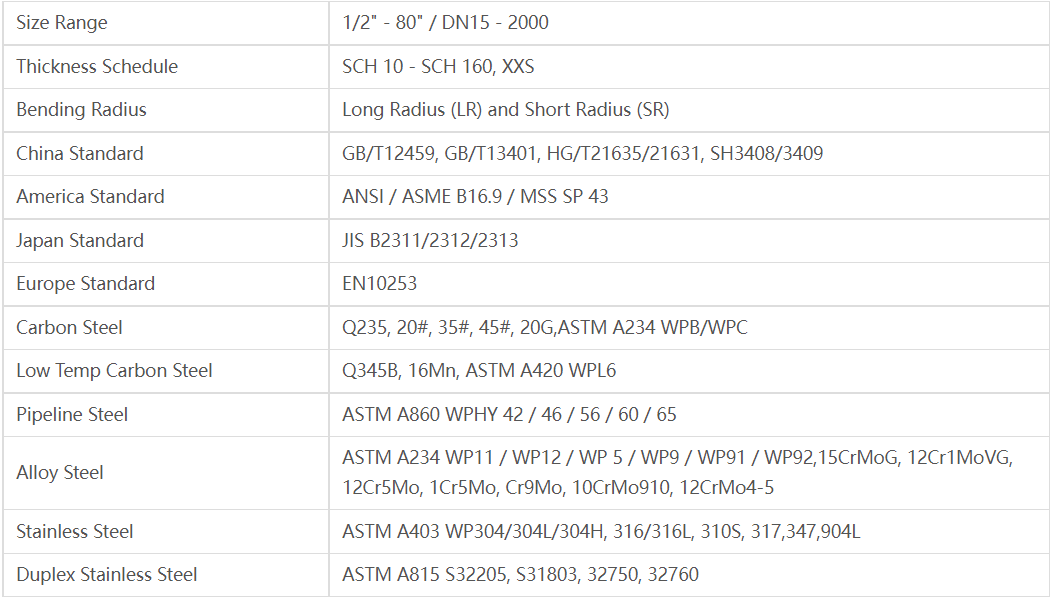 Gas Pipe Elbow Fitting Available drawing and dimension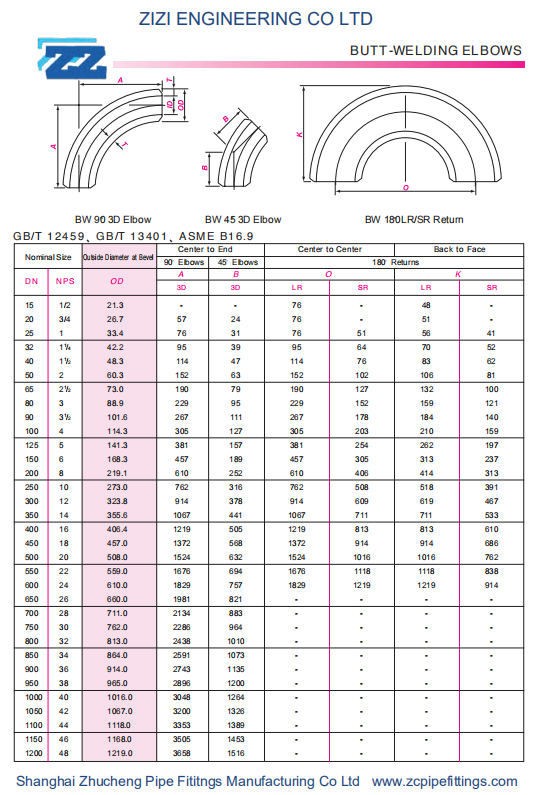 More Buttwelding Fittings