Seamless Steel Pipe A106 Grade B Pipe
Carbon steel pipe is highly resistant to shock and vibration which making it ideal to transport water, oil & gas and other fluids under roadways. we can provide Service: Cutting, Beveling, Threading, Grooving, Coating, Galvanizing.
Content
Out diameter from 21.3mm to 914.mm, thickness with sch 10, sch 40, sch 80, sch 100. Seamless steel pipe is used in pipeline, boiler, mechanical, hydraulic manufacturing, Carbon steel is an iron carbon alloy with carbon content of 0.0218% ~ 2.11%. Also called carbon steel. Seamless steel pipe is a kind of circular steel pipe, in which there is no joint around the empty part. Welded steel pipe is a tubular product made of flat plate, which is formed, bent and ready for welding. Carbon steel has high tensile strength for any material. It can bend and stretch into any shape without losing any strength. Using this feature, the carbon steel pipe can become thinner and maintain the ability to contain flowing materials under high pressure. The inner diameter of carbon steel pipe is larger than that of other materials such as copper or plastic, so the bearing capacity is greater. Carbon steel pipe is very strong, impact resistant and not easy to rot.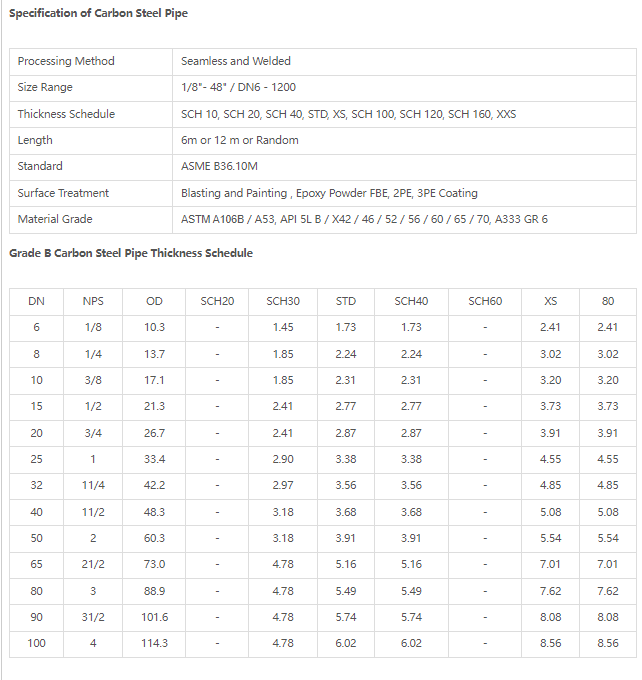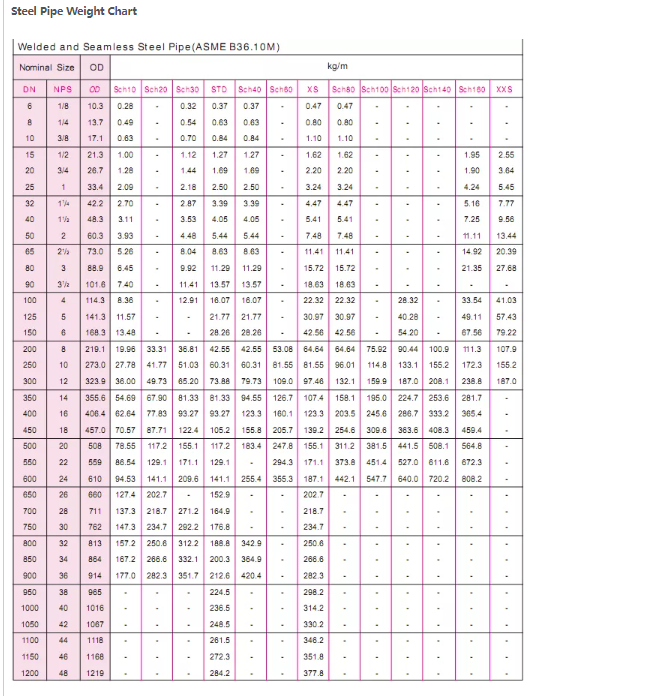 Applications
Buildings and bridges
Track and pipe
Automobile manufacturing industry
More Steel Pipes