Slip On Flange High Quality Manufacturer
Stainless steel flange is popular because stainless steel has great anti-corrosive function.Flanges can be many types:WN,SO,SW,THD,LAPJ,BL.These flanges use different connections to connect with the pipes.Shanghai Zhucheng is a high quality manufactory who can supply all types of flanges.
Content
Slip on (SO) flange also named as SO flange.Shanghai Zhucheng Pipe Fittings Manufacturing Co Ltd is a high quality manufacturer of flanges.SO flanges slip over pipes and are designed to bit slightly bigger on the inside than the pipe. They connect to the pipe through a fillet weld at the flange top and bottom. It is used to insert the pipe into the inner hole of flange, as the flange inner diameter is little bigger than the pipe's outer diameter, pipe and flange could be connected by lap welding at the top and bottom of the flange.
The slip-on flange is a simple and excellent alternative to a weld neck as it does not have a weld bevel, and therefore allows the pipe to be adjusted in length relative to its position of the flange. The bore of the slip on will give ample amount of space for the matching pipe. This allows for enough working space for the welder and fabricator to make the connection.Slip-On flanges are commonly lower in price than weld-neck flange.However, customers should bear in mind that this initial cost saving may be diminished by the additional cost of the two fillet welds required for proper installation.
Advantages:
Low cost
Saves space
Reduces weight
No leakage
Good sealing performance
Disadvantages:
In principle, pipes must always be welded first, and then fittings.
Cannot be combined with elbows and tees
Can not guarantee no leakage.
Applications:
They are mainly used for fluids at low pressure or with little risk of leakage. It is very common to find these flanges today in cooling water lines, firefighting water lines, low-pressure compressed air lines, and process lines for substances such as steam, oil, gas, condensates, etc.
Slip On Flanges VS Weld Neck Flange
Slip on flanges are more commonly found in lower pressure assemblies and become less utilized when a higher stress service calls for a superior connection to the piping assembly.Welding neck flange can provide more powerful service in mechanical stress environment Moreover, weld-neck flanges have a higher life expectancy than slip-on flanges under duress.
SPECIFICATION
| | |
| --- | --- |
| Shape | Slip-on Flange (SO) |
| Size Range | 1/2″ – 48″/ DN15 – DN1200 |
| Pressure Rating | Class 150, 300, 600, 900, 1500, 2500lb |
| Standard | ASME B16.5, ASME B16.47 Series A/B, EN 1092-1, API 605, MSS SP-44, DIN 2627, DIN 2527, DIN 2558, DIN 2576, DIN 2641, DIN 2655, DIN 2656, DIN2573 |
| Carbon Steel | ASTM A105 / A105N, ASTM A350 LF2/LF3, ASTM A694 F42 / 46 / 56 / 60 / 65, P235GH, P265GH, P280GH, P355GH |
| Alloy Steel | ASTM A182 F11 / 12 / 5 / 9 / 91 / 92 |
| Stainless Steel | ASTM A182 F304/304L/304H, 316/316L, 321, 310S, 317,347,904L, 1.4404, 1.4437. |
| Duplex Stainless Steel | ASTM A182 F51, F53, F44 |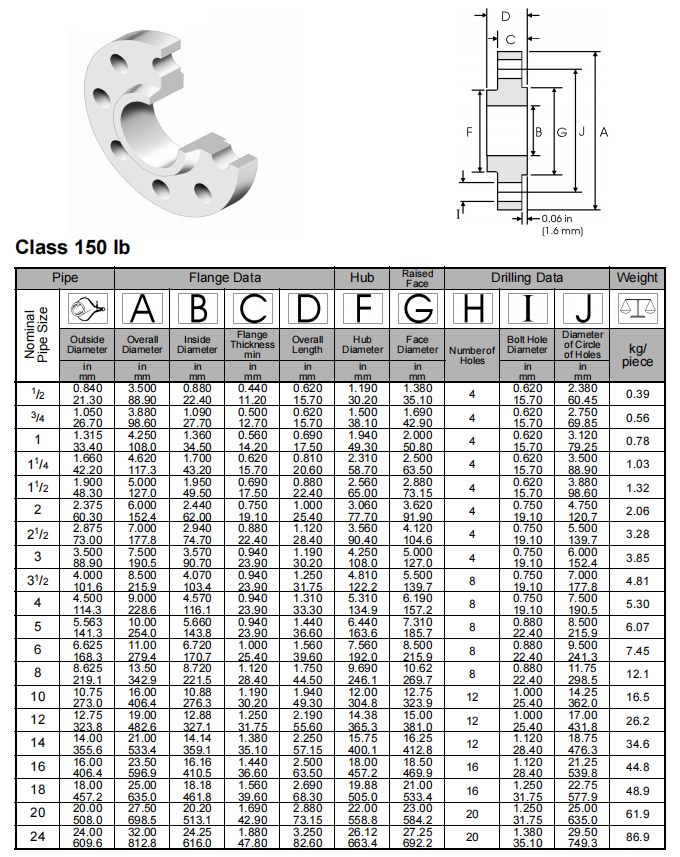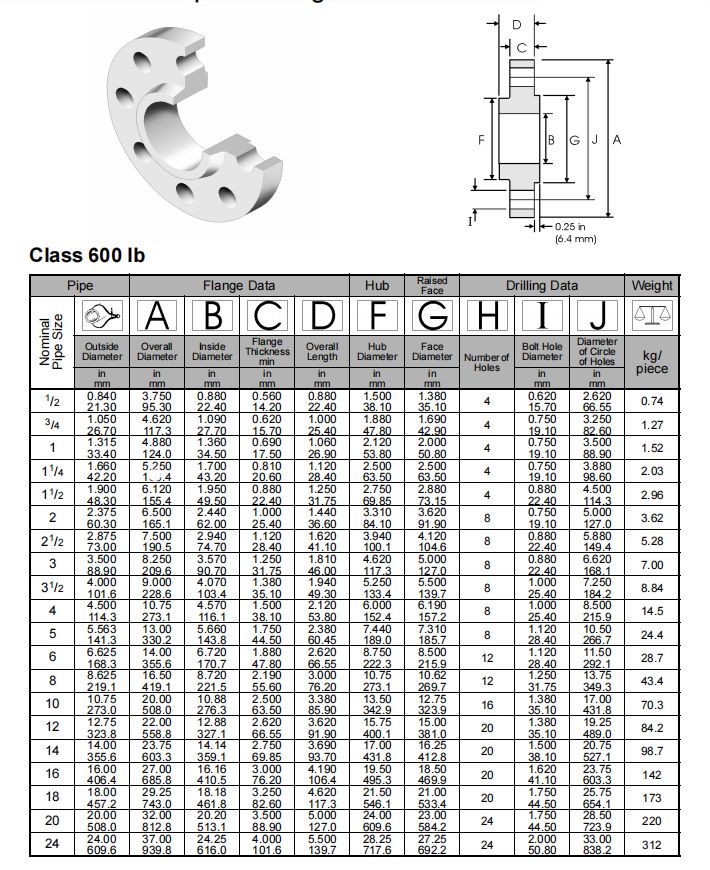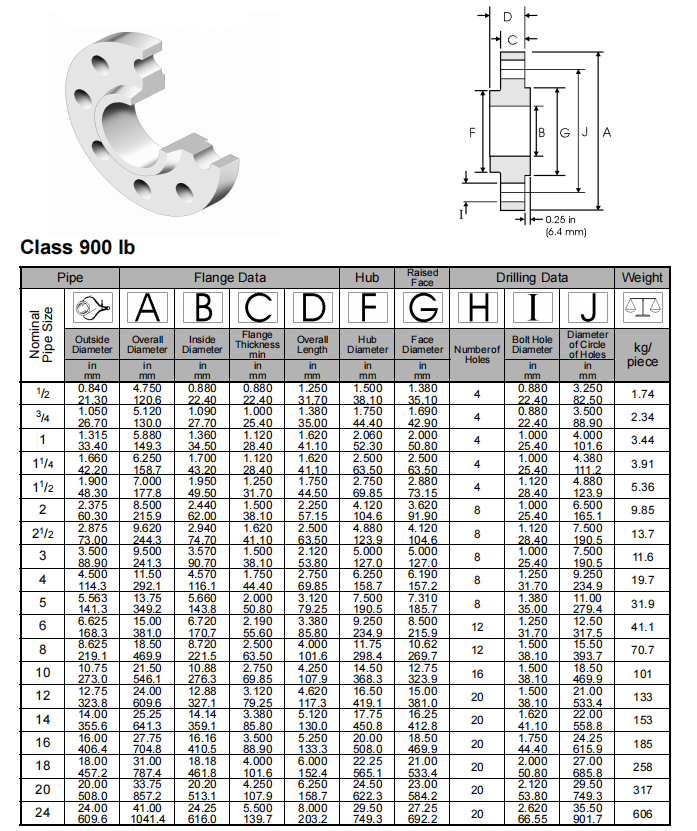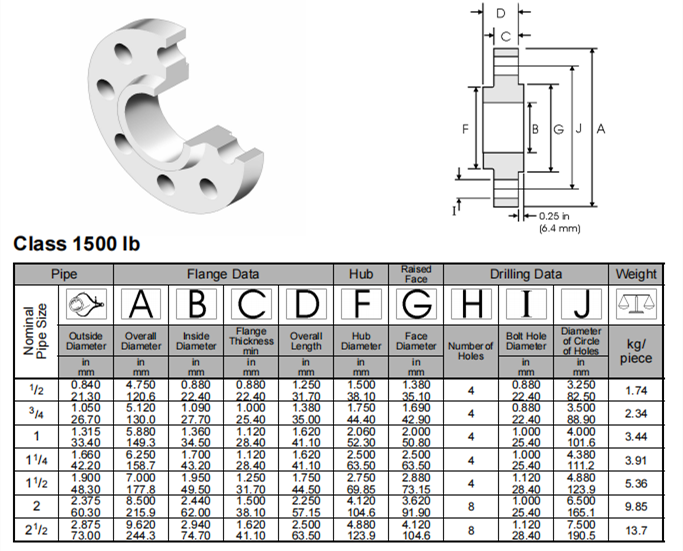 More Forged Steel Flanges