Stainless Steel Lap Joint Flange A182 F304 Forged Flanges
Stainless steel lap joint flange is always used with lap joint stub end (a kind of butt welded fitting).A182 F304 forged flanges have great anti-corrosive function,flanges in this material have longer using years than other materials.
Content
Stainless steel lap joint flange (LAPJ flange) is not always used but has an important function in piping systems.A182 F304 forged flanges are commonly used stainless steel flanges.
These flanges slip over the pipe, and are not welded or otherwise fastened to it. Lap Joint Flange is a flange with an extended hub and a machined radius at the base of the flat face. This curved radius allows for the placement of a pipe fitting known as a stub end.Using lap joint flanges might be an option for saving costs when the piping is made of exotic materials.
They're a two-part flange consisting of a Lap Joint Stub End which is butt welded to the pipe and a backing lap joint flange which is slid onto the pipe before welding the Stub End.
Advantages:
The lap flange can rotate around the short end and pipe lining. When the piping system is often assembled and disassembled, it is best to use lap flanges.
The flange can work even if the bolt holes of the two flanges are not aligned.
Only the short end of the lap flange is in contact with the pipeline and fluid, so only the short end needs to be replaced without replacing the support flange. Therefore, the lap flange can reduce the cost of the pipeline system.
Support flange and short end can be made of two different materials. It can be used in more complex applications.
Disadvantages:
The crevices formed between the internal surface of flange bore and the external surface of the stub ends may collect contaminates readily. And the collected contaminates could present a problem and result in crevice corrosion.
Longitudinal stresses due to pressure, weight and thermal expansion may accumulate.
Lapped flanges are usually used for mild applications when the load exerted by the pipe on the flange connection is small. Since the material of the lap flange may be different from that of the short end, galvanic corrosion may occur in some cases.
SPECIFICATION
| | |
| --- | --- |
| Shape | Lap Joint Flange (LAPJ) |
| Size Range | 1/2″ – 48″/ DN15 – DN1200 |
| Pressure Rating | Class 150, 300, 600, 900, 1500, 2500lb |
| Standard | ASME B16.5, ASME B16.47 Series A/B, EN 1092-1, API 605, MSS SP-44, DIN 2627, DIN 2527, DIN 2558, DIN 2576, DIN 2641, DIN 2655, DIN 2656, DIN2573 |
| Carbon Steel | ASTM A105 / A105N, ASTM A350 LF2/LF3, ASTM A694 F42 / 46 / 56 / 60 / 65, P235GH, P265GH, P280GH, P355GH |
| Alloy Steel | ASTM A182 F11 / 12 / 5 / 9 / 91 / 92 |
| Stainless Steel | ASTM A182 F304/304L/304H, 316/316L, 321, 310S, 317,347,904L, 1.4404, 1.4437. |
| Duplex Stainless Steel | ASTM A182 F51, F53, F44 |
Applications:
Because the flange has good comprehensive performance, it is widely used in basic projects such as chemical industry, construction, water supply, drainage, petroleum, light and light industry, fire protection, electric power, aerospace, shipbuilding and so on.
Lap Joint Flange VS Slip On Flange VS Weld Neck Flange
Lap joint flanges are nearly identical to a Slip On flange with the exception of a radius at the intersection of the flange face and the bore to accommodate the flanged portion of the Stub End.
Lap joint flanges' pressure-holding ability is little, if any, better than that of Slip On flanges.Andthe fatigue life for the assembly is only one tenth that of Welding Neck flanges.
They may be used at all pressures and are available in a full size range.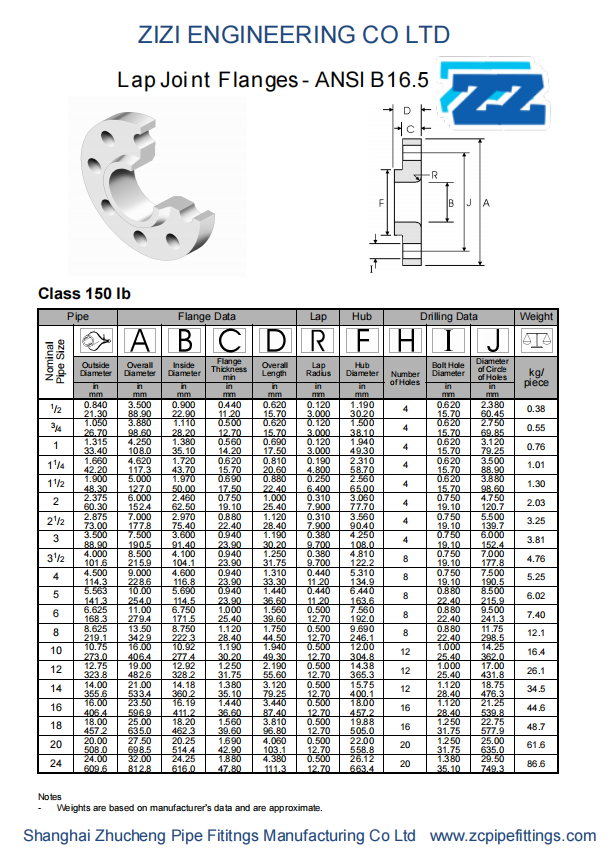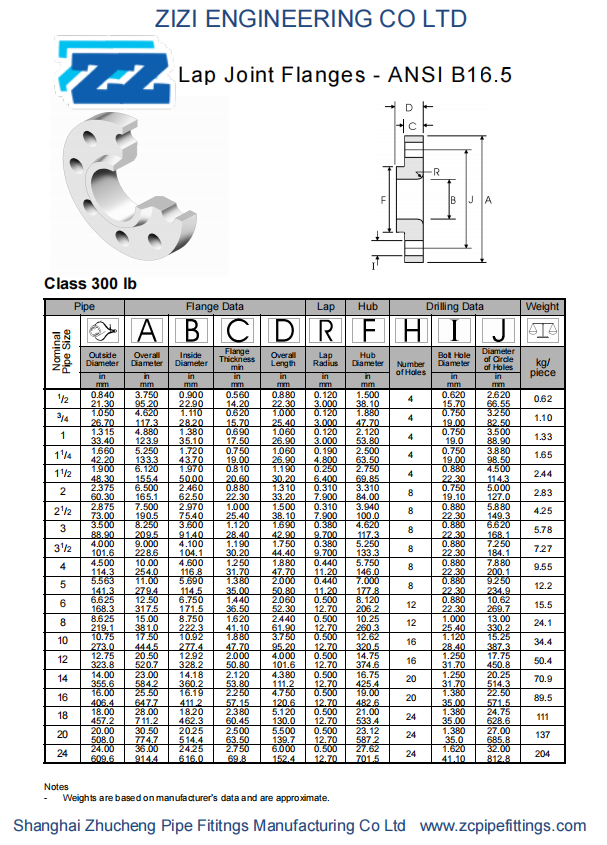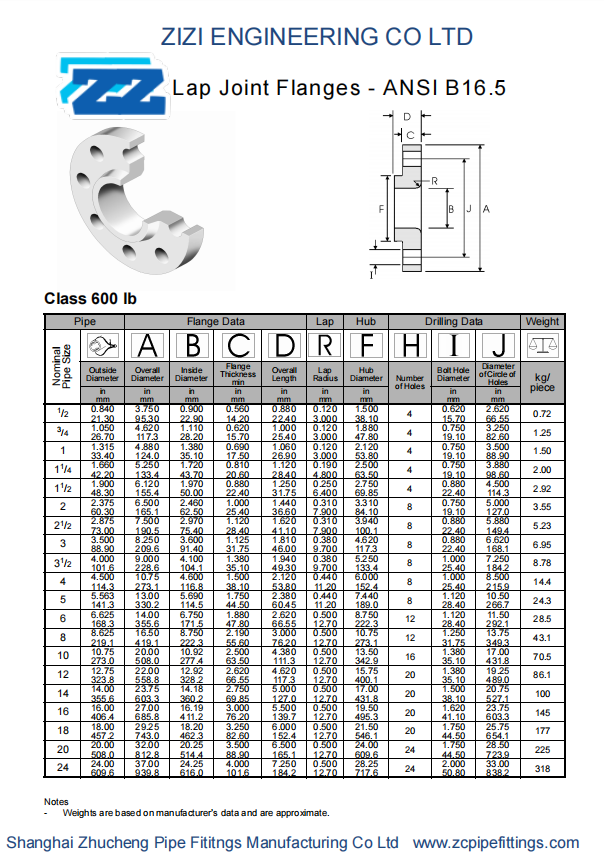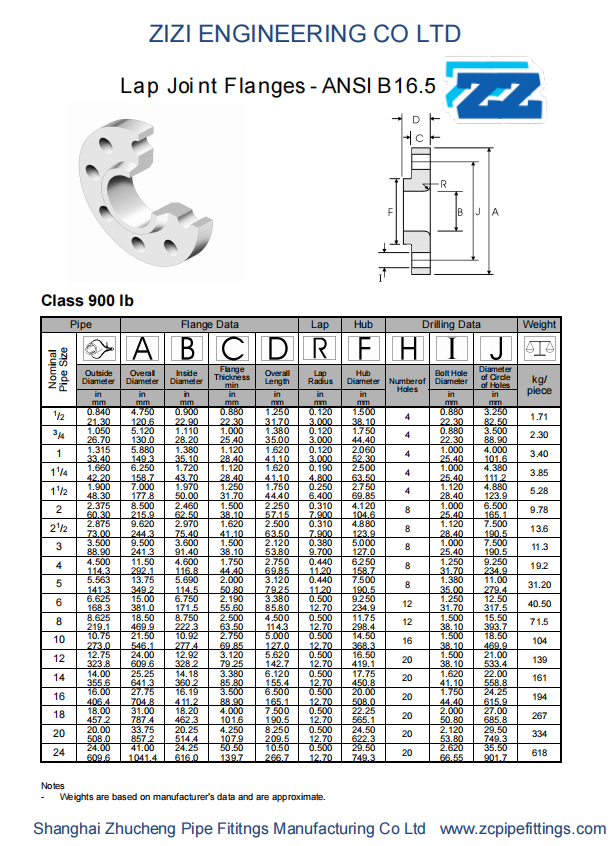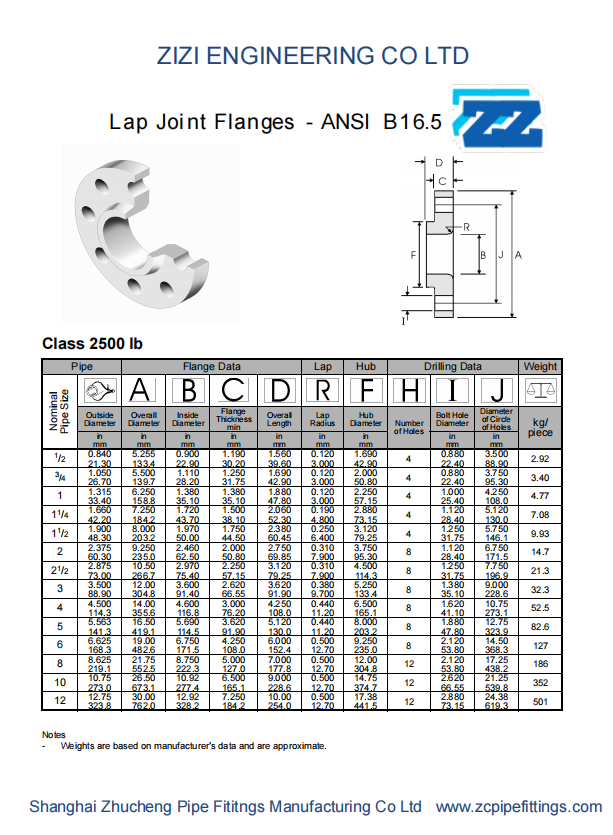 More Forged Steel Flanges