Stainless Steel Pipe Fittings 1/2 in Hex Bushings
A threaded bushing, also known as a threaded insert, is a fastener element that is inserted into an object to add a threaded hole. Bushing Threaded Types: NPT  PT  BSPP  BSPT  PF.
Content
Threaded bushing have many applications in commercial and industrial environments. They transport water, oil, gas or air through non critical systems. In addition, they do not require welding, so they are easy to add to these systems, so the systems are easy to install and modify. Hex Head Bushing: A hex bushing is a threaded fitting with a hex head used to tighten the fitting into a threaded opening. Flush Bushing: Flush bushing are used in piping systems. They are installed in the pipe to reduce the size of the pipe. Threaded Types: NPT  PT  BSPP  BSPT  PF.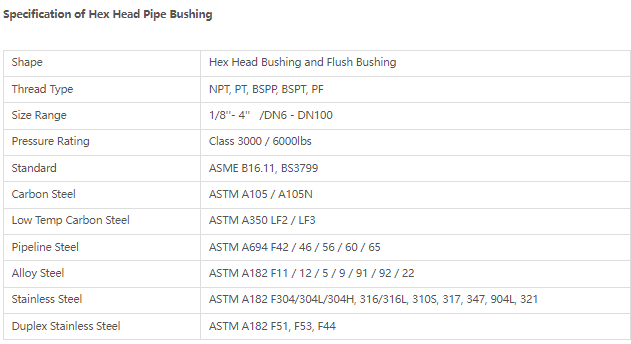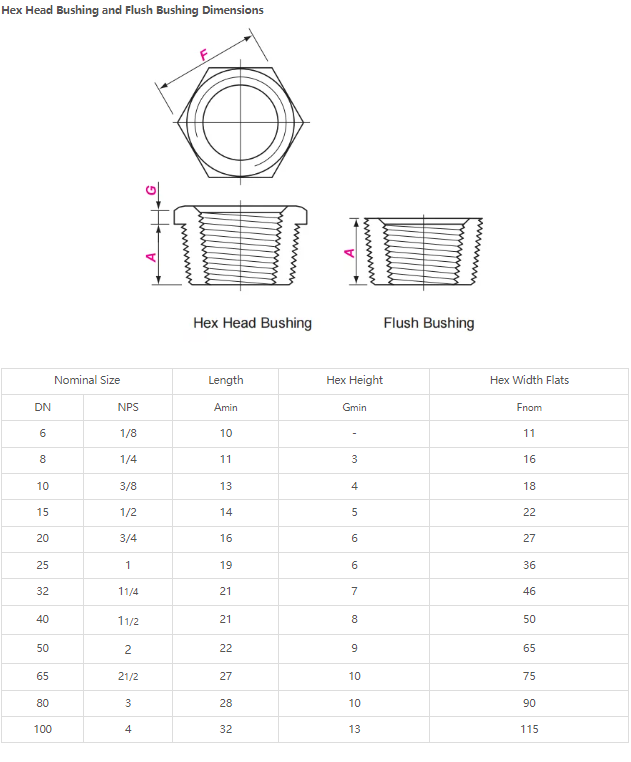 Application:
Water and oil in chemical
Petrochemical
Shipbuilding
Waste incineration
Semiconductor industry
More Threaded Pipe Fitings