Thread Fittings Street Elbow 90 Degree
90° Steel Pipe Elbow is the most commonly used elbow type in pipe system with the function to change the direction of fluid in 90 degree. It connects pipes with same or different diameter.
Content
A pipe Threaded Elbow is actually a fitting that is being installed in between the two lengths of tube or a pipe to allow in changing the direction of a flow. The change in the direction is done generally in the 45°or 90°route. Forged Threaded Pipe Fittings Elbow also provides an eternal welded connection for essential applications. 90 degree elbow: These elbows can change the direction of the pipe by 90 degrees. 45 degree elbow: These Threaded Elbows make 45°changes of direction in the run of the pipe. Straight elbow: The diameter of both ends of these elbows is the same. Reducing elbow: A reducing elbow is a type of fitting which is used to join two pieces of pipe of different sizes.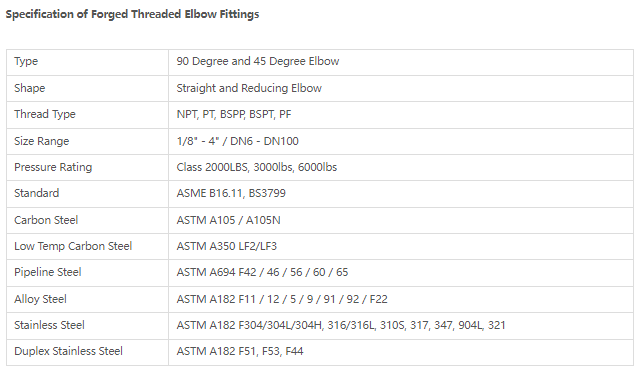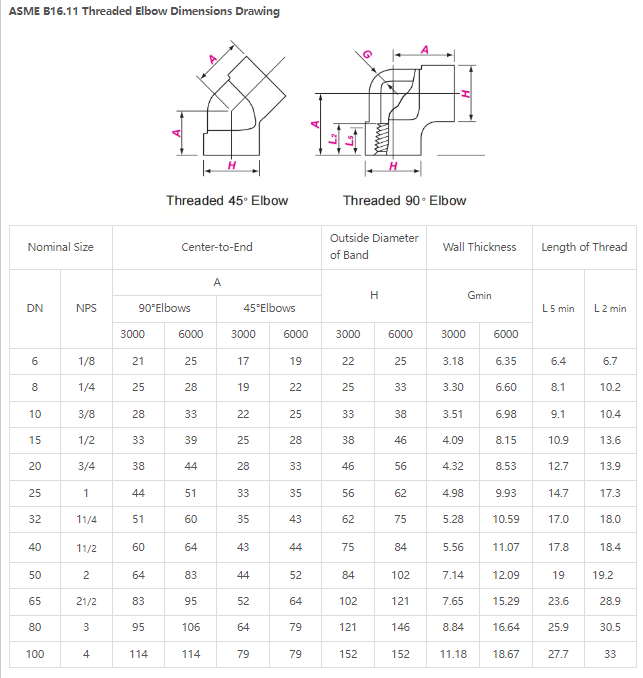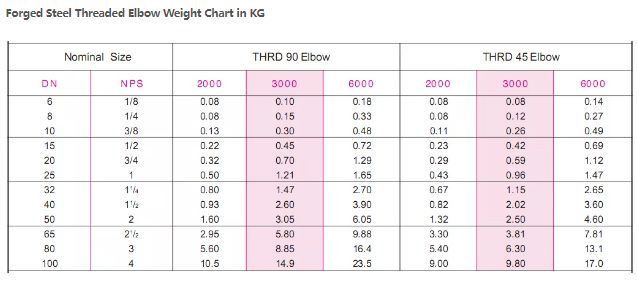 Application:
Water and oil in chemical
Petrochemical
Shipbuilding
Waste incineration
Semiconductor industry
More Threaded Pipe Fitings