Black steel A234 WPC Pipe fitting accessories tolerance
Butt weld fittings are manufacture by seamless or welded pipe. For pipe fittings manufacturers, the forming process of welded pipe and seamless pipe is basically same. Butt welded fittings can be divided into carbon steel butt welded fittings and stainless-steel butt-welded fittings
Content
ASTM A234 specification has many grades, such as WPB, WPC, WP5, WP9 WP11, WP12, WP22, WP91 and so on.
In these standard Grade WPB is the most common material used for medium and high temperature pipelines. W means weldable, P means pressure, B is grade b, refer to the minimum yield strength.
Butt weld fittings are manufacture by seamless or welded pipe. For pipe fittings manufacturers, the forming process of welded pipe and seamless pipe is basically same. Butt welded fittings can be divided into carbon steel butt welded fittings and stainless-steel butt-welded fittings
Butt Weld Fittings include elbows, tees, cross, caps and reduces. These fittings are the most common type of welded pipe fitting and are specified by nominal pipe size and pipe schedule. Buttweld fittings are manufacture by seamless or welded pipe and are formed to get the shape of elbows, tees and cross etc.
The ASME/ANSI B16.9 specification covers the dimensions and the tolerances of carbon, alloy and stainless-steel butt weld fittings.
The ASME B16.9 standard covers all dimensions, tolerances, ratings, testing, and marking for factory-made. butt-welding fittings range size is 1/2''-80''/DN15-2000
Butt Welding Fittings Specification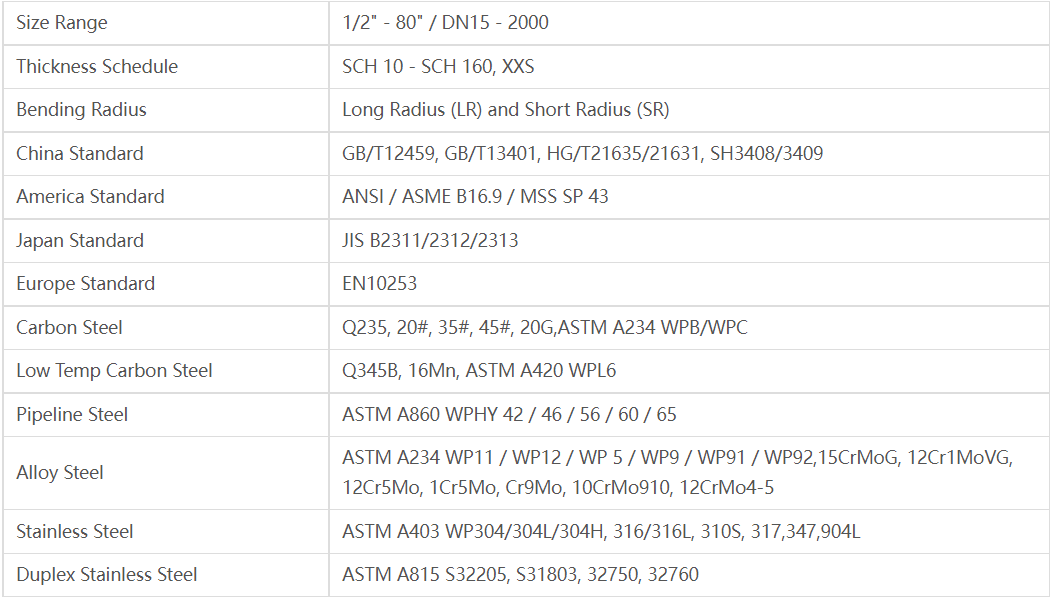 Black steel A234 WPC Pipe fitting accessories tolerance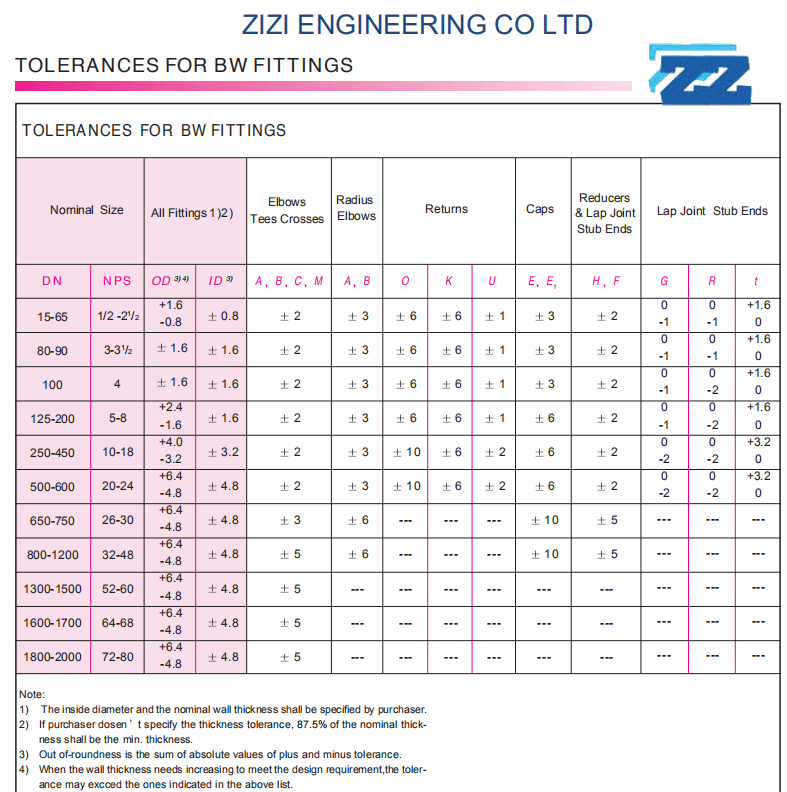 More Buttwelding Fittings