Coupling (female thread x male thread) STAINLESS STEEL 316
Half Coupling: One end of a half thread coupling is threaded and the other end is welded. Straight: It is a kind of pipe coupling with the same diameter at both ends. Reducing: The two ends of the coupling have different sizes
Content
Threaded coupling means the coupling has threads at one or both ends. It is a commonly used accessory for industrial pipe connections.
Types:
Full Coupling: Both ends of the full thread coupling are threaded.
Half Coupling: One end of a half thread coupling is threaded and the other end is welded.
Shapes:
Straight: It is a kind of pipe coupling with the same diameter at both ends.
Reducing: The two ends of the coupling have different sizes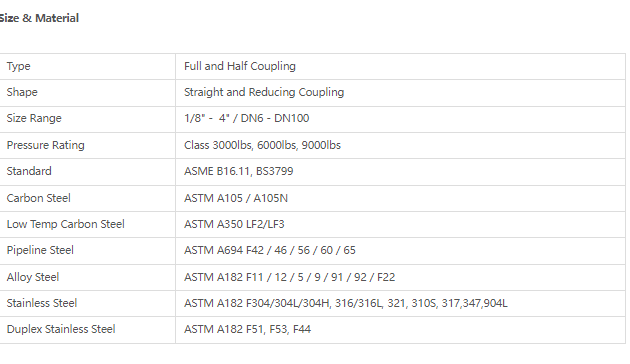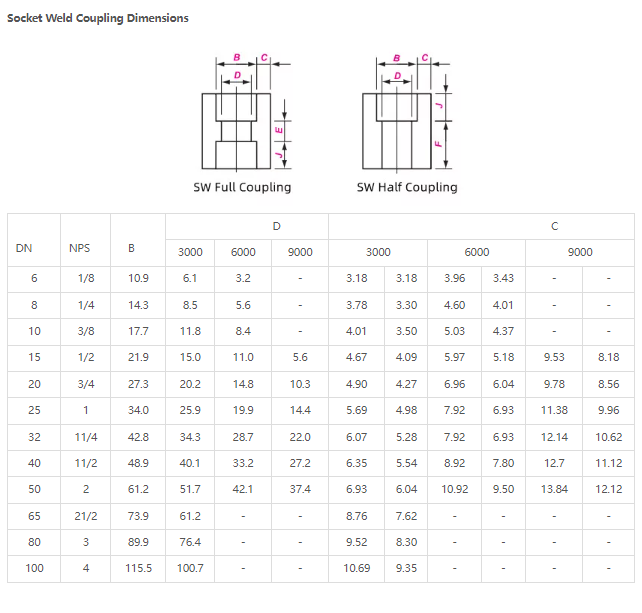 Applications
To alter the vibration characteristics of rotating units
To connect the driving and the driven part
To introduce protection
To reduce the transmission of shock loads from one shaft to another
To slip when overload occurs
More Threaded Pipe Fitings